Trying to put together a budget for your kitchen remodel shouldn't be like playing The Price is Right. How much are kitchen cabinets? "$4,000, Bob?" And is that with or without hardware? It's a game no one wants to play, especially in larger cities like Houston where it can be hard to sort through the myriad of contractors, subcontractors, and builders that may be giving you different information. So let's break it down.
How Much Should a Kitchen Remodel Cost?
Obviously, every kitchen remodel is different in terms of size, what needs to be replaced versus retouched, and what the overall end goal is. Naturally, this will cause overall costs to vary some, but luckily there are also some average numbers that we can rely on to help us get a view of what is reasonable. Here in Houston, the average cost for a kitchen remodel is around $20,000.00. That may seem like a lot initially, but it's also important to remember that a well-designed kitchen is also one of the spaces that can add the most value to your home. Additionally, it's important to remember that $20,000.00 is the average cost. If your kitchen is smaller, it may cost closer to $10,000.00. If your kitchen is larger than 10' x 10' or you want customized details in your kitchen, prices can rise closer to $40,000.00 or higher1. ProTip Takeaway: The average kitchen remodel will cost $20,000.00, but prices can vary from $10,000–$40,000 and up.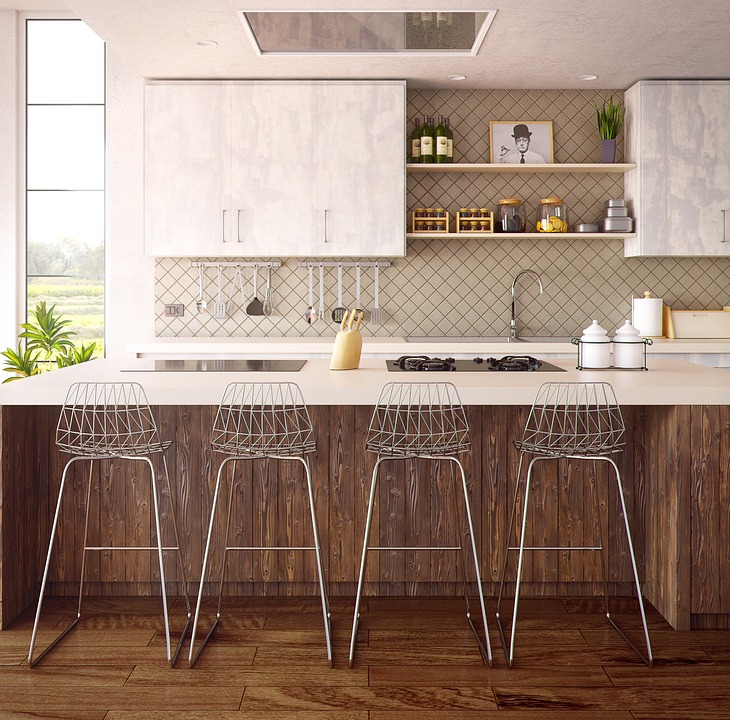 Project Cost Breakdowns
Once you have an overall budget for your kitchen, you can also break it down to estimate what portion of your total budget will need to be allocated to each part of your remodel. The National Kitchen and Bath Association (NKBA) has provided research that says typical kitchen project budgets break down like this2:

- Cabinets 30%
- Appliances 14%
- Countertops 10%
- Lighting 5%
- Plumbing Fixtures 4%
- Paint 2%–3%
- Tile 1%–2%
Where to Save & Where to Invest in Your Kitchen
Every kitchen may be slightly different, but the core will be the same, and you'll need to account for these things in your budget. Whether your kitchen is average-sized, small, or large, you'll want to consider these things as you plan how much money to allocate to each category:
Cabinets: 30%
Cabinets are one of the biggest expenses in a kitchen remodel. They're also one of the most defining features of your kitchen. Adding custom cabinets can truly make your kitchen one of a kind, but you will want to make sure you budget a little more for this focal point. On the other hand, if you're happy with the style of your current cabinets but are looking for a way to update them, one option is to paint or refinish the existing pieces. ProTip Takeaway: Custom cabinets can be a beautiful focal point. A less expensive alternative is to paint or refinish existing cabinetry.
Appliances: 14%
Not surprisingly, appliances take a larger percentage of your budget as well. These are the workhorses of your kitchen that actually make it functional. When buying appliances, you should consider not only the look of the appliance but also its energy consumption and how it will function in your kitchen. For example, how much cooking do you do? And does the range hood you have now meet your cooking needs? You'll be using this space for years to come, so you'll want to make sure you're getting the appliances that will best meet your needs. ProTip Takeaway: Appliances allow your kitchen to function. Consider not only their look but their energy efficiency and how well they will meet your needs.
Countertops: 10%
There are so many incredible countertop materials in today's industry—granite, quartz, and quartzite, just to name a few—and each has its own characteristics that make it great for a kitchen counter. However, you'll want to find a countertop that fits your needs, lifestyle, and design style. ProTip Takeaway: Different countertop materials have different strengths. Find one that will fit your kitchen needs.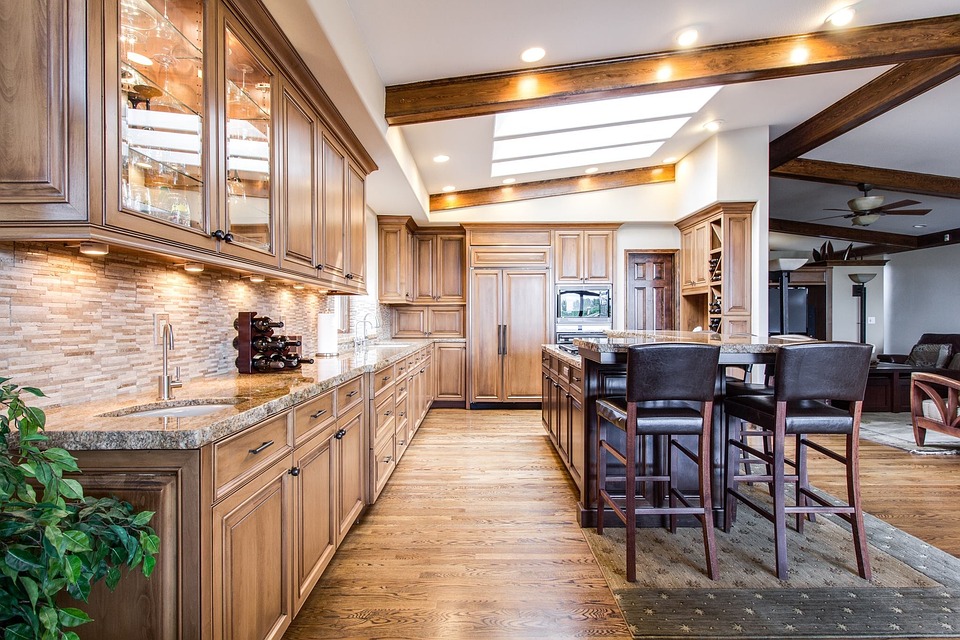 Lighting: 5%
% of your budget but it's an essential 5%, so don't try to make too many cuts here. As with any space, you'll want good overhead lighting. But because of the amount of time you spend in the kitchen, as well as the tasks you're doing there, we highly recommend also investing in some task lighting, such as under-cabinet lights. Not only will it make life easier, but it will highlight your focal features (cabinets and counters) beautifully. ProTip Takeaway: General lighting is important. Task lighting is essential. Save some room in your budget for under-cabinet lighting.
Plumbing Fixtures: 4%
Plumbing fixtures can range in cost. The nice thing is that the expensive fixture you love usually has a similar and less expensive substitute. That being said, there are some beautiful plumbing fixtures out there. So, if you have room in your budget, buy that faucet you love. It's one of those details that will help the space feel like you. ProTip Takeaway: Fixtures finish a space, but if the fixture you love is out of your budget, there's probably a similar replacement option.
Paint: 2%–3%
Paint is productive. Seriously. It's a relatively low cost, easy to install, and easy to change. And best of all, it's a fantastic way to bring some color and warmth to your space. If you're one of those people who is never sure what color will look best, you may want to talk to an interior designer. Some designers may charge a fee for this service, but some companies will include this as a free service. Working with a company like this can save you time and stress. ProTip Takeaway: Paint adds personality to space, is a low cost, and is easy to change. Not sure what color you want? Start by talking with an interior designer.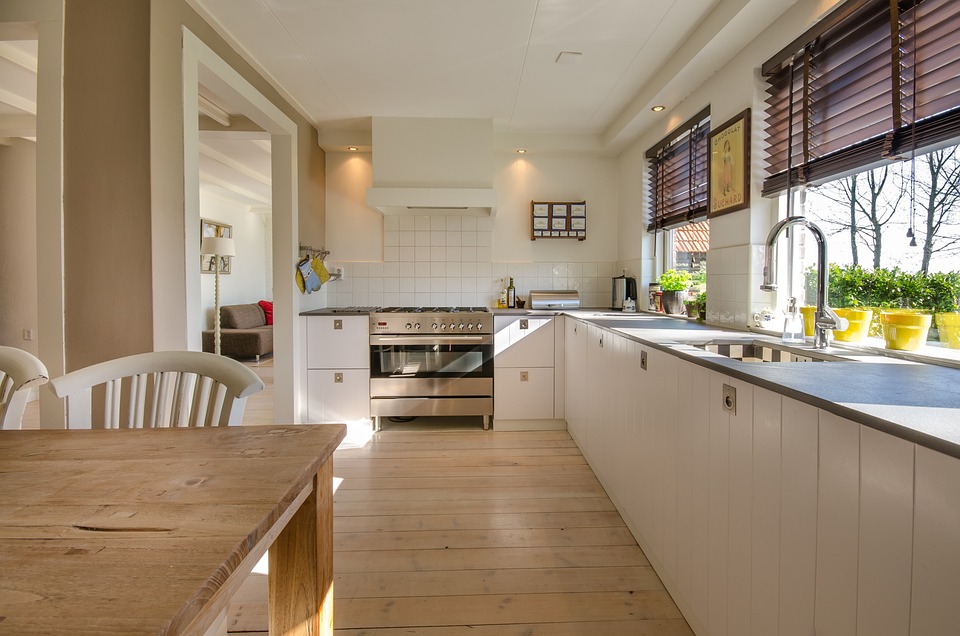 Tile: 1%–2%
Tile is a little thing that can make a big statement. It can be used as a backsplash to complement other focal points in your kitchen, or it can be its own focal point. Tile can also make great floor material. If you decide to use it as a flooring material, make sure to include a little extra room in your budget so you'll be able to purchase enough tile for your whole kitchen floor and any adjoining rooms the tile may flow into. ProTip Takeaway: Backsplash tiles can complement your kitchen design or be a focal point. If using tile for flooring, make sure to purchase enough.
Labor: 33%
Labor is the other large-priced item in a kitchen remodel. You may think it's better to jump to the lowest-priced option or even do some of the work yourself, but keep in mind that quality is key. You're already investing a large sum of money to purchase materials; a poor installation job can take a high-end cabinet detail and make it look like something tacked together from your local thrift store. And that doesn't even account for the risk of a faulty installation. For example, is that backsplash installed correctly? If not it can cause major water damage to your sheetrock. We're not saying you should go with the highest bid you get, but we do recommend doing your research and working with experienced and qualified professionals. ProTip Takeaway: Cheap labor may result in a poor or even faulty installation. You invested in quality materials. Make sure you work with qualified professionals.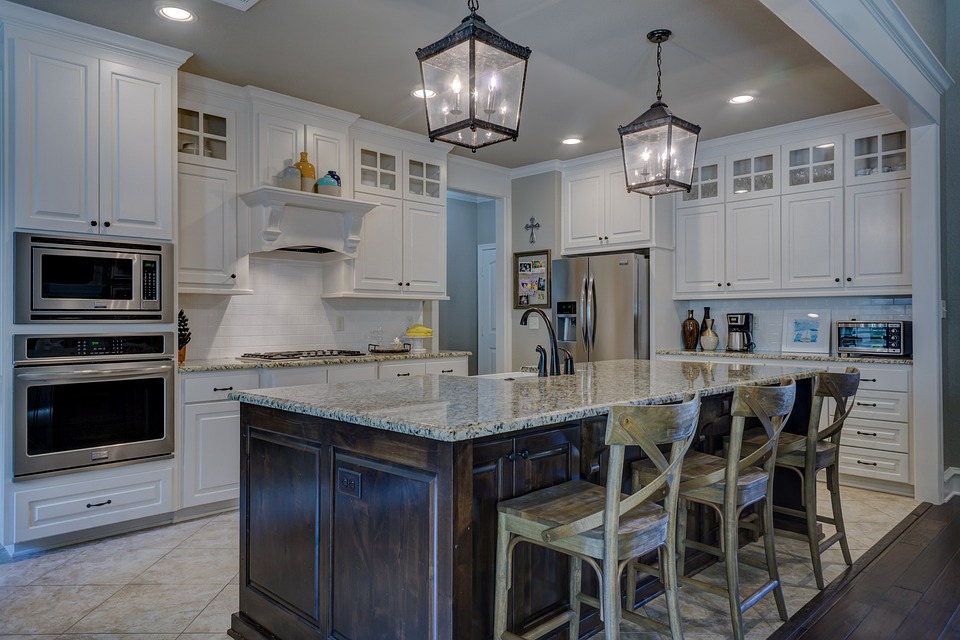 Getting Started: Estimating Costs & Finding a Professional.
When initially planning your remodel, it's important to think about what you want your kitchen to be and set your budget accordingly. If you know you want that custom cabinet detail or that beautiful glass detail in your upper cabinets, make sure to set aside a little more to accommodate those details. If your focus is on a simple design or even functionality to prepare your home to sell, you may be able to select more cost-effective materials that will help keep your remodel costs lower. Meeting with an industry professional can be a great place to start if you have questions about where your home may fit on the scale and what costs you'll need to plan for.