When doing a home renovation, it's easy to get bombarded with ideas galore on how to transform every feature in your home. You could be thinking of renovating the worn-out, old-looking, cracked, or broken walls and other unappealing surfaces. What about your interior flooring, deck & patio covers? They are also essential for a comfy lifestyle. So…yeah, you should have a whole home renovation idea to give your home a refined look. Although you don't have to settle for less, you want to find inspiring ideas that complement your home's décor and overall design while keeping up with the latest style. Whether you're thinking of a complete home remodel or want to tweak some aspects of your home to accommodate your family's changing needs, you can count on our exclusive design trends. And that's why we've highlighted the top six home renovation ideas that can completely transform your home's comfort, style, and appeal in 2023. Ready? Let's get started.
Maximize space
A kitchen is the heart of every home where you and your family spend more time and enjoy great meals. Therefore, creating a modern kitchen design such as a multi-functional or family-friendly kitchen is a great way to make the most of your space and enhance functionality. However, to create a useful multi-functional kitchen, you may need first to figure out your ideal layout. While some people prefer L-shaped kitchens, others go for U-shaped, and some like a double island or double gallery. From these layouts, you grab your perfect shape and kitchen design that matches your lifestyle and comfort. Even though a kitchen's primary function is meal preparation, it doesn't have to be isolated; you can turn it into a fantastic hub by integrating it with the dining area or living room. What about family-friendliness? That's another great design idea for 2! You can create a family-friendly kitchen where you're sure to find friends, guests, and family cooking and enjoying each other's company throughout the day.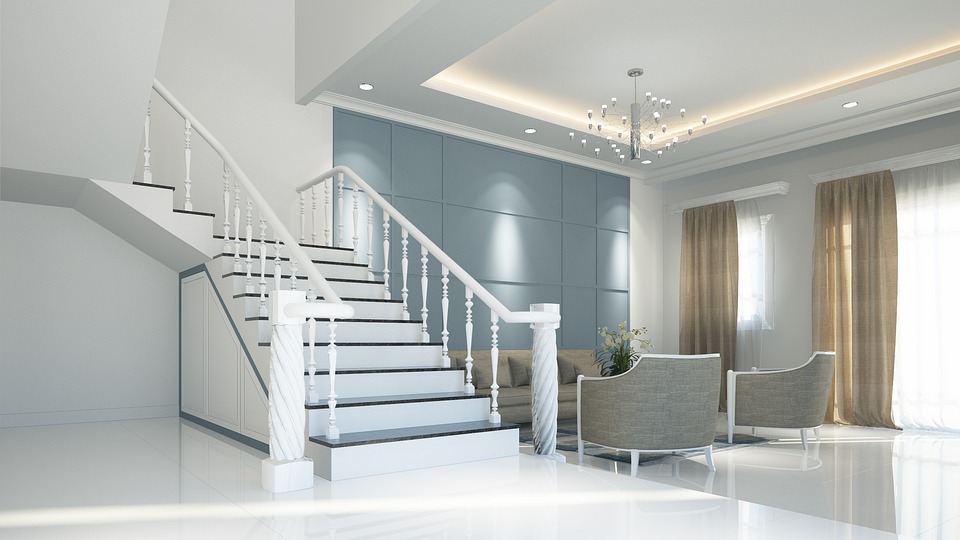 Color Your Space
Color is one of the easily perceived things in nature. Since the colors you choose for your interior and exterior significantly impact your home's overall look, you have to get it right. Whether you prefer bright, moody, or neutral colors, you should pick shades that match and complement each other.
House painting color
The color combination you select for the inside has a significant influence on your family in one way or another. Therefore, you have to be careful to ensure that your color isn't striking or too dull to give your space a warm and welcoming feel. Depending on your preferences and tastes, you can transform the look of your interior walls by blending a range of beautiful colors that blend seamlessly with your architectural design. A combination of purple and grey creates a more distinct and sophisticated look in your living room. You can also infuse a vibrant and enthusiastic vibe in the interior walls by mixing aquarium and grape to lighten the dull spaces in your house. Pro-tip takeaway: Consider other powerful color combinations, such as blue & yellow, white & navy blue, grey on grey, and more.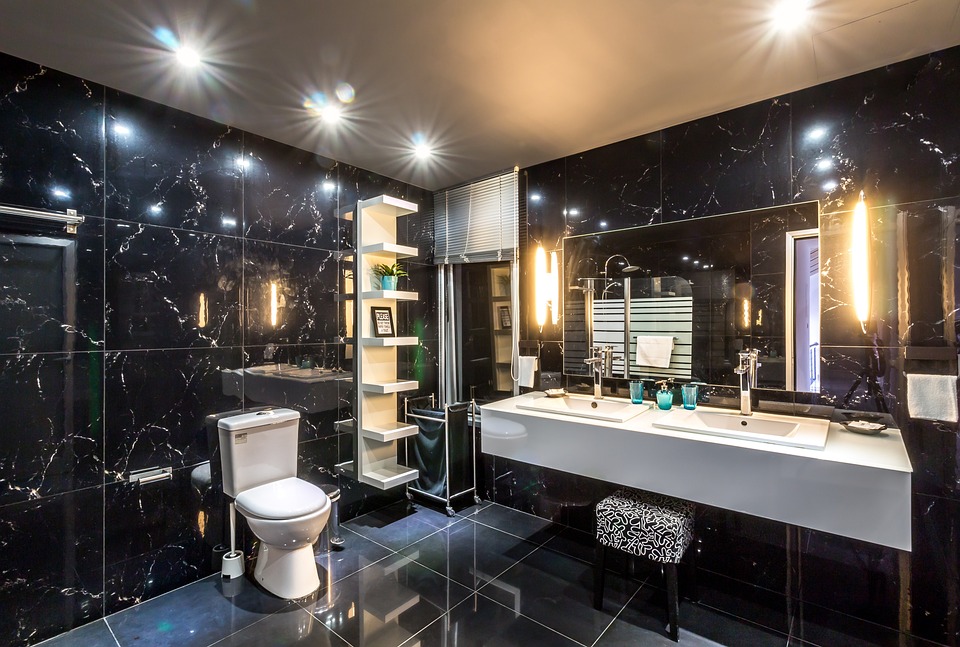 Unique Bathrooms
Are you looking for home renovation ideas on a budget, or do you want to create a grand master bathroom suite that meets your needs? If your master bathroom is too old, or you're probably tired of sharing a bathroom with the rest of the family, adding a functional master bathroom can be fulfilling. Have you thought about incorporating an elegant walk-in shower or a tub that works as a retreat? This idea is a no-brainer. Subsequently, you can modernize your master suite by adding subway tile and brick, clawfoot tubs for beauty, and glass block doors & windows to enhance privacy. Another fantastic home renovation idea is creating a half bathroom or powder room to wow your guests. Pro-tip takeaway: You can customize the layout options and add exclusive features such as expansive entryways, coat closets, and borrowed space between adjoining rooms to enhance style.
Consider Exterior Aesthetic
Your exterior space is as important as the interior. Typically, it's the external area that creates the first impression for anyone visiting your home. After all, it's what makes your home stand from the neighborhood. One of the best ways to improve your exterior both now and in the days to come is by making fiber cement siding. This type of siding is versatile and comes in numerous colors and styles. It's also insanely durable and susceptible to moisture, making it long-lasting. Best Exterior Home Repair Near Me Pro-tip takeaway: Repaint your home's exterior to give it a brighter and more contemporary style.
Upgrade Your Roof
One of the hottest ideas for house renovation for old homes is upgrading the roofing system. Your roof contributes significantly to how your home functions and looks. If your roof is worn out, consider replacing the traditional asphalt shingles with brand new architectural shingles to give it a facelift and boost functionality. But that's not all—you can also upgrade your roofing system using metal or tile roofs to create a more exclusive style. Pro-tip takeaway: Asphalt shingle is the best bet for most roofs. It's inexpensive, easy to install, and lasts longer.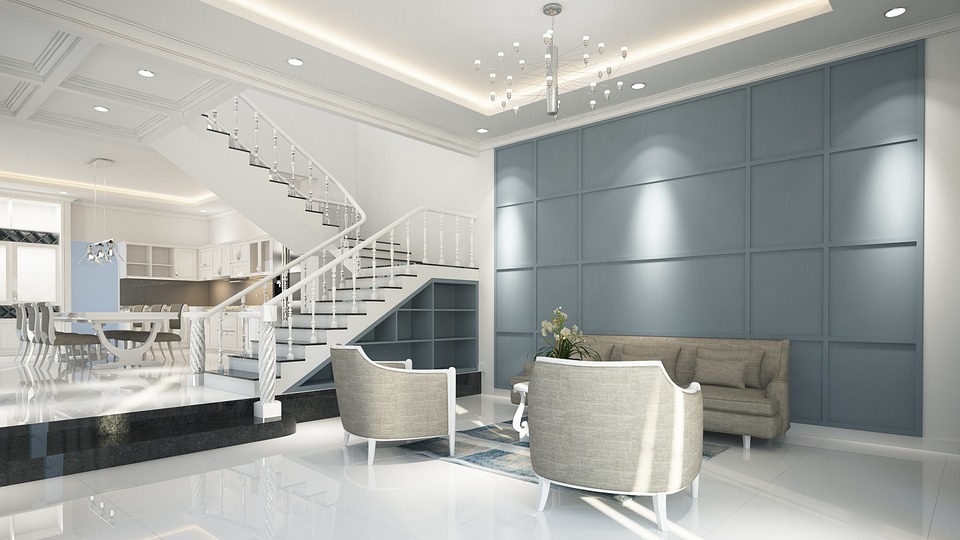 Convert your Basement into a Stylish Room Addition
Basement remodeling is an excellent home renovation project. Ideally, you can upgrade and convert your basement into multi-purpose areas within your home for various functions. One of the best ways to enhance its function is to create a luxurious in-home theater perfect for family gatherings, holidays, reunions, and entertainment. Another best basement renovation idea is to incorporate bold electric patterns for a more distinctive and unique look. You can also transform your dull basement into a classic storage space to help you stay organized and have everything in its place. Pro-tip takeaway: Can turn the basement into an appealing kid's art studio, theater, or your in-house bar.
Got an Idea? Start Your Project Today!
At Dukes Renovations, we perfect your ideas and bring them to life. Our experts uphold the top standards in the industry and are always ready to add value to your home.